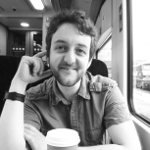 Neil J. Davidson
Learning Technology | Creative | Music
I've been working in the fields of education and training, in various roles, for over fifteen years. I'm an experienced Learning Technologist, and in my current role with Edinburgh Law School, University of Edinburgh, I work with academic, professional services and technical colleagues to deliver high quality online and face-to-face courses, utilising a wide array of technologies to enhance teaching and learning.
I'm a Fellow of the Higher Education Academy and a CMALT holder.
My background is in audio-visual production and I'm still a keen photographer, videographer and audiophile. I'm also a musician and DJ, with a passion for all manner of creative tech, including recording and producing. Below, you'll find some of my publicly-available creative projects.